Article by Miruna Tit
4th-year Creative Business student
Lianne Bergeron is the Head of Industry Partnerships for the Creative Busines HU study programme. She makes sure to bridge a gap between Creative Business students and the creative field so the students can have the coolest graduation challenges, guest lecturers and case studies, all for real-life clients. Lianne does that with a great passion for building connections, education, being creative at the soul, having her own experience in the start-up scene and many other great things. 
So we sat with her to unpack her story, professional experience and best advice for our students, hoping that you get a piece of inspiration from her, just as we did.
We first asked Lianne about her background, her story and what keeps her going professionally. 
I am originally from Canada, but came here for work and stayed, so now I live in The Netherlands for 20 years. I am used to travelling a lot but my base is in The Netherlands. I can speak 4 languages and I am a mother of 4 teenagers. I did a triathlon for fun, I kayak on Saturdays, and I learn about Blockchain or Crypto or if not, you can find me making pizza. 
I was looking for Creative business when I was your age and they didn't have those programmes when I grew up, it was either creative as in arts or doing maths and finance. There was no in-between or being able to do something from both worlds, people wouldn't understand that back then. But I was always both, as good at math as I was in arts, so it was a struggle to find something for me. When I got the job at Creative Business HU, I thought to myself "This is what I was looking for 30 years ago, but it wasn't there."
Therefore I wanted to build the perfect path for myself. I found myself working with the first versions of digital cameras, Adobe and how to integrate creative work technology into the workflow. That is how I started. I worked around the world for 10 years for thousands of professionals all focused on helping artists and creatives to embrace digital technology. I then noticed about myself that what I like to do is to translate information into something people understand or embrace. I also taught English to teenagers and kids, because I was fascinated about breaking things down so kids know practically how to use language and feel passionate about it. That's what I did with English, and Digital Technology but even now when I write copy for a new brand.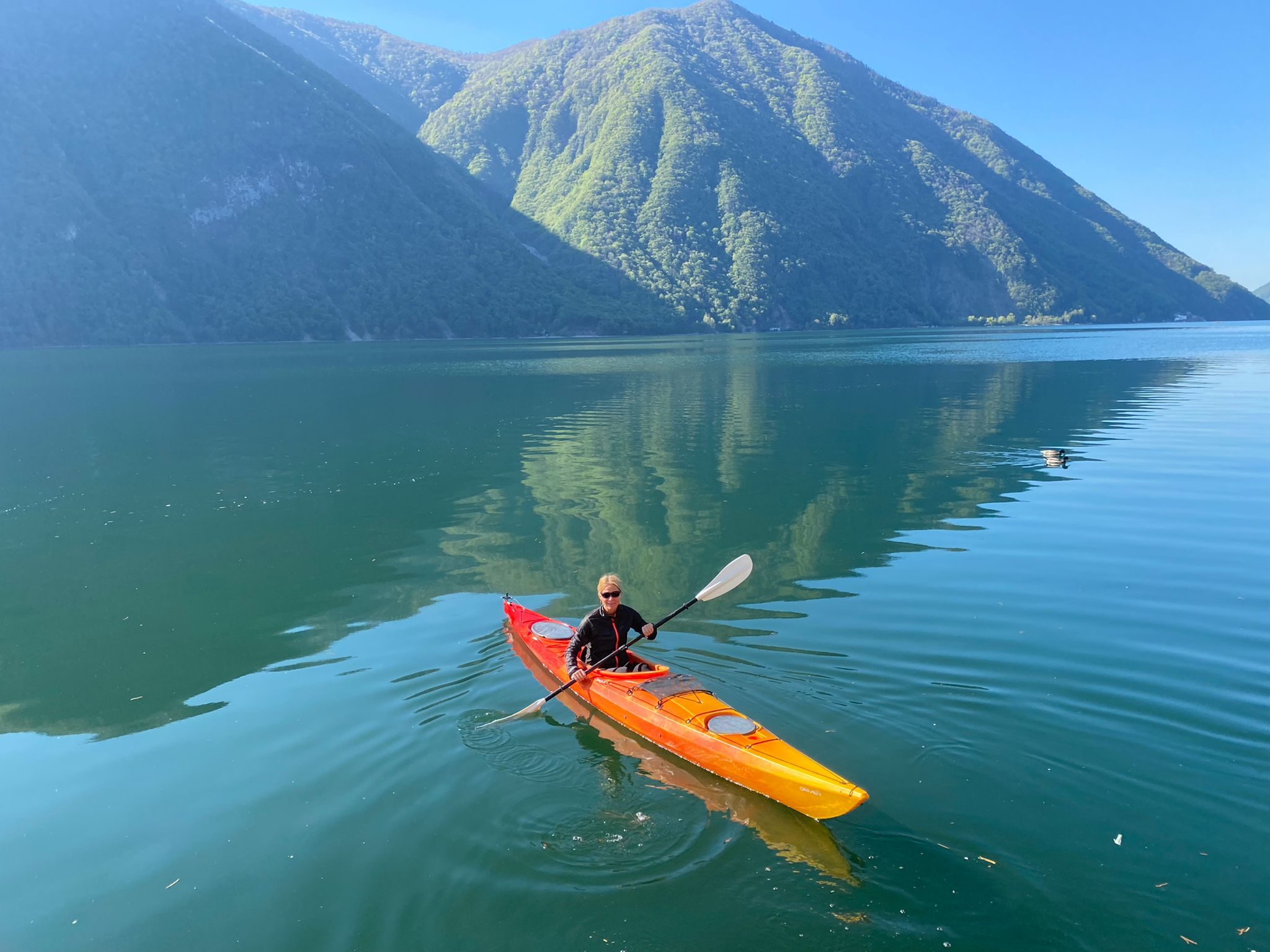 Coming back to the present, last year, together with my business partner we made an app for creating engaging audio messages. We spent 6 months in a startup programme, pitched, met many people in the start-up scene and then ran out of money and a bit of energy. So it is then that I decided it is not for me, so a few months ago I had a conversation with a Creative Business lecturer about a possible job opportunity and I just seemed to tickle all the boxes from the job description.
My job is connecting, making a bridge between the students, the study programme and the industry or what I like to call "Circular Education". I believe more universities should be doing this, making sure there is a loop so that what you learn in the business comes back into the programme comes into the business, so we keep learning for each other. I'm excited to bring new exciting companies into the CB programme. My job is to understand the CB programme, the student needs, and the trends and look for companies that can provide interesting challenges, case studies or guest lecturers to help us shape the experience of the students and the quality of our study programme.
From what I've seen so far companies are interested to work with students. There is always one thing companies can do within our programme whether it has to do with Growth Hacking or Cultural Differences or any other course. I am also getting started to build content and testimonials from clients and from students to start pushing out on LinkedIn content about our study programme and lecturers to show the world that we are thought leaders in Creative Business.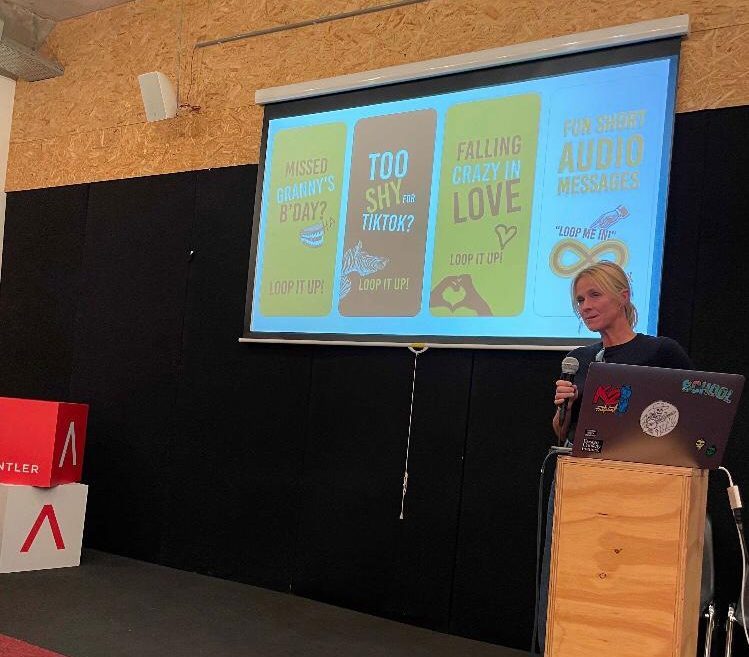 We asked Lianne what companies like to see in students and what is her advice for prospective or current Creative Business students.
Companies want to see in students out-of-the-box ideas, fresh and creative thoughts. They want to see what you Millennials and Gen Z generations are preoccupied with and how you look at things without constraints. They look for students with a sensitivity or curiosity towards emerging technologies. So be aware of innovations and how they could be implemented in businesses, not meaning you have to be a tech expert but to be interested and understand this world. Simply the fact that you learn about Consumer Behaviour and personas and a human-centric approach is very valuable. 
To the students who want to start Creative Business: "Creativity is intelligence having fun", so welcome to CB. Let's have some fun, get the brain moving and look out of the box. If you're looking for a broad overview of business and to develop a creative way of thinking if you want to learn how to think out of the box, be strategic, and have a broad education in the business space, then you need to come here! 
The international aspect is great, learning in English opens many doors, and the cultural connections you make in this programme, including with the lecturers, is something that you don't even realize how valuable it is until afterwards when you enter a business. You will experience cultural differences and learn how to work with them in a professional and personal context. You have the human experience here – hands-on, practical aspect, theory connected with what's happening in the field – not many programmes do this. Lecturers either have a business on the side or have several years in the field so that they can offer you great advice and up-to-date information.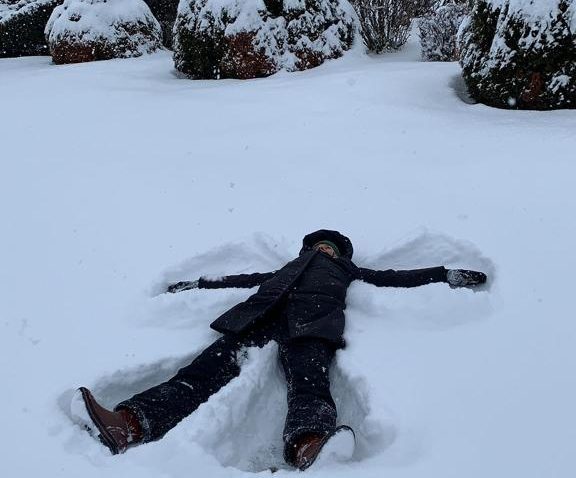 To our current students I say: Continuously be curious, keep asking questions and think "Is this the best I can come up with?". Keep thinking outside of the walls, update your LinkedIn, start making connections now, start making some noise about what you are learning, your case studies, and your internship, and also ask for recommendations. Start building your network. Nowadays in the job market, there is a move from hard skills to soft skills, so many companies think "Can this person adapt? Can this person think out of the box, can they also listen to guidelines?". It's less about the subject, and more about how you approach the challenges and this is what you learn in CB, so be confident and let everyone know!
We thank Lianne for taking the time to sit with us, to share her inspiring story and her best tips with our (future) students.