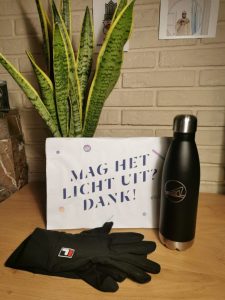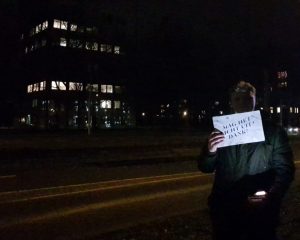 You might know Urgenda from the climate case in which they took the Dutch government to court. On the 20th of January we joined them for the campaign 'Lights Off'.
Many companies leave their lights on overnight. This consumes a lot of energy and causes light pollution. To create awareness around this waste of energy we went outside with a sign, warm gloves and a coffee. The companies we found that still had their lights on were photographed and will receive mail with tips and tricks on how to deal with their lighting in a more sustainable manner.
However it must be said that many Utrecht companies were already doing a great job! In the future we will do more of these projects and we would love to get you involved. Keep an eye on our socials to stay up to date!